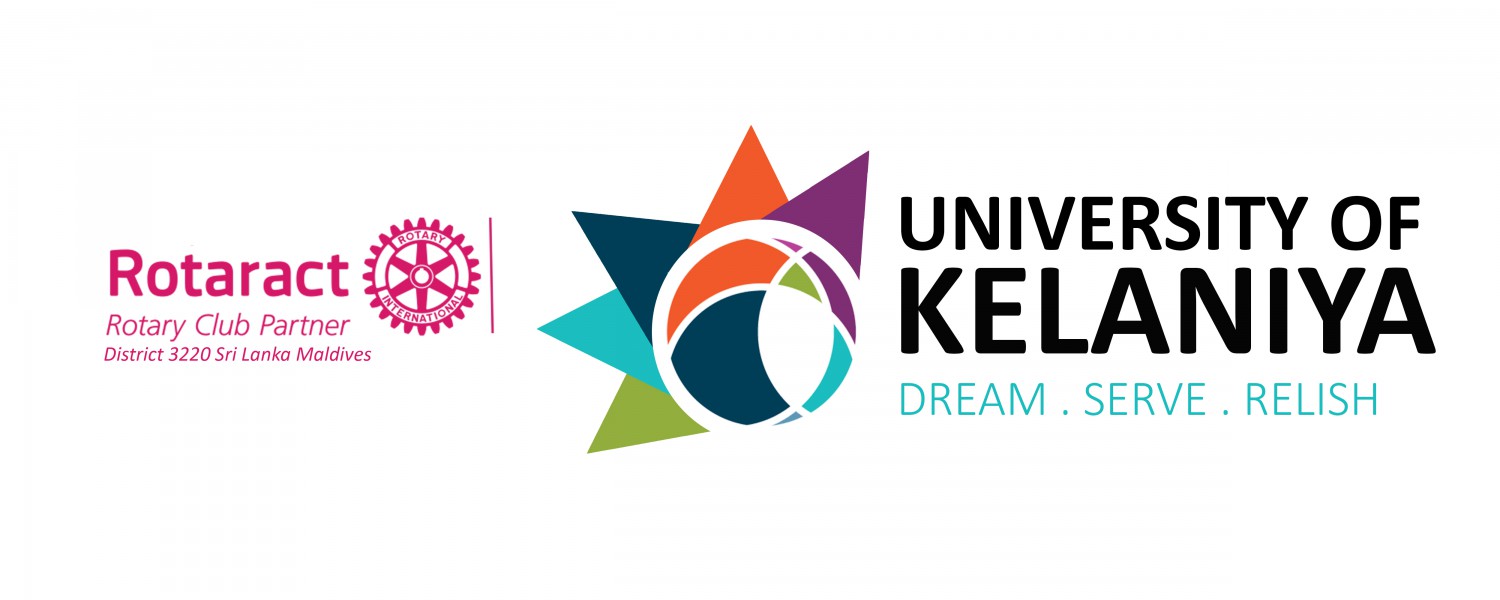 ROTARACT Club, University of Kelaniya
Rotaract was founded forty seven years ago, with the Rotaract Club of North Charlotte, Carolina being the first club to be chartered – on March 13, 1968. Although this club is recognized as the first Rotaract club, Rotarians have been sponsoring similar organizations for young adults since the early 1920s.
In 1927, Round Table clubs were founded in Great Britain and Ireland. Membership in Round Table clubs was open to young men ages 18 to 40, and by 1935, there were more than 90 Round Table clubs.
In 1965, these organizations experienced significant growth – in part due to the Interact program created by Rotary International in 1962.  Many Interactors, having reached the age limit of that program, were starting new types of clubs called "Senior Interact".
The new program's name, Rotaract, was created by Rotary International as a combination of the words "Rotary" and "Action".  The aim of the program was stated to be "to develop leadership and responsible citizenship through service to the community." Coincidentally, the service club at the University of North Carolina had already adopted the name in 1966, but they coined it as a combination of the names "Rotary" and "Interact." The committee also decided that young women should be allowed to join on equal standing with male members at the discretion of the sponsoring Rotary club.
Contacts :


Career Guidance Unit,
University of Kelaniya,
Dalugama, Kelaniya, 
Sri Lanka, 11600.

Email: careers@kln.ac.lk  
Tel:  +94 (0) 112 917 711
Fax: +94 (0) 112 917 711