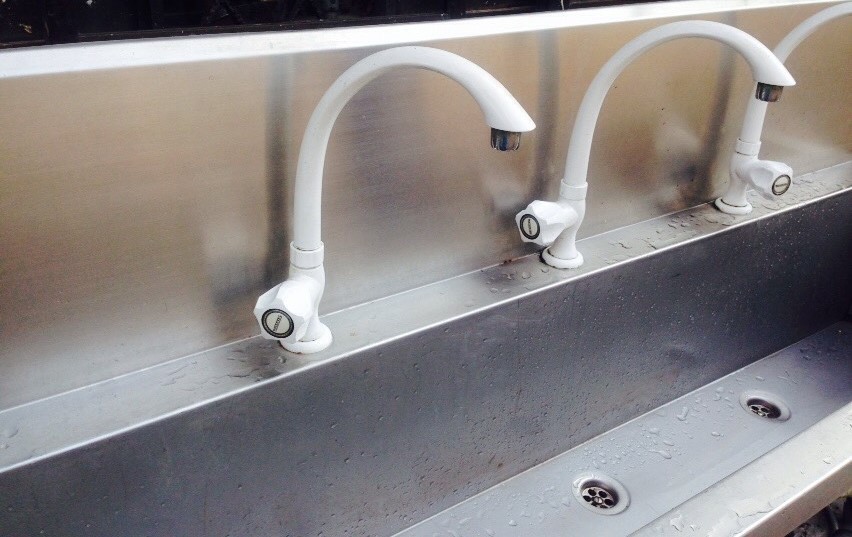 Installation of an additional tap system with stainless steel wash basins
Disposal of lunch sheets affects almost every kind of environment including terrestrial as well as aquatic biome, it makes the surrounding appear untidy and unpleasant and diminishes scenic beauty. When it ends up in land fill, it causes many ecological, environmental and social issues. The gazette notification for the prohibition of the manufacture and sale of polythene and thin lunch sheets (20µm) and related products was issued by the Sri Lankan Government on 01 September 2017 (Special Gazette Notifications 01-09-2017). Further the gazette notification prohibits open burning of refuse and other combustible matters inclusive of plastics. Being a proactive academic institution University of Kelaniya banned the usage of polythene and lunch sheets in the University since 01 September 2016.
More than 50,000 lunch sheets a week were previously used in serving meals in the university canteens and student hostels. Lunch sheets are no longer used in the canteens as meals are served in porcelain plates. Center for Sustainability Solutions installed an additional tap system and stainless steel wash basins (large) in all the canteens as small porcelain wash basins previously used in the canteens were not sufficient in handling and cleaning the plates.