News and Events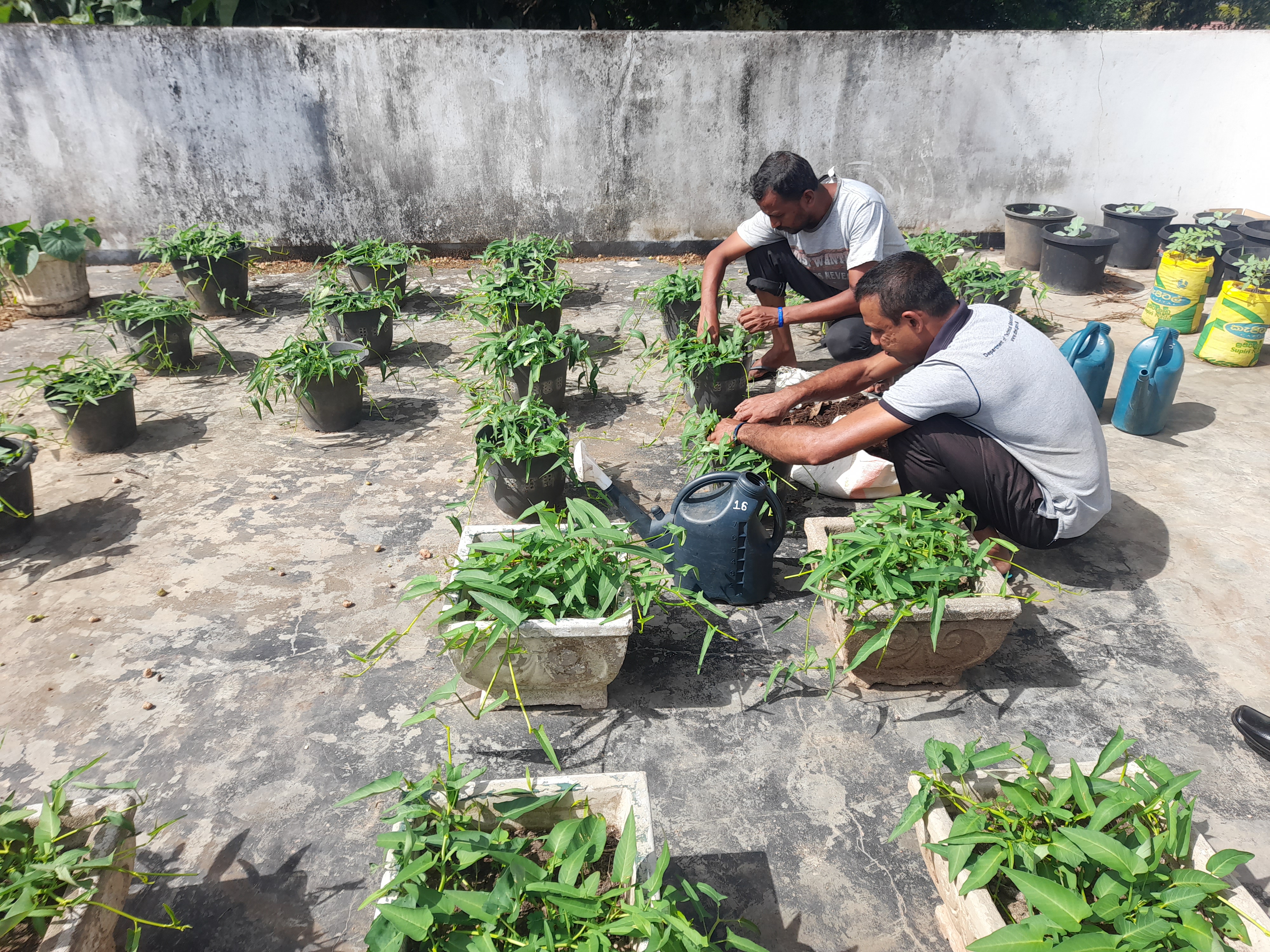 A battle for the future; food plantation program within university premises
A battle for the future; food plantation program within university premises
In 2015, the United Nations foresaw that starvation and undernutrition were not only the enemies of the past and the poor, but of the present and the future of the entire human population. They made "Zero Hunger" their second goal in the 15-year plan of Sustainable Development Goals, for which the UN member nations, including Sri Lanka, pledged their alliance. However, in a cruel twist of fate, Sri Lanka, with its long-standing history of self-sustainability and agricultural wealth, is currently facing its greatest economic crisis. With the foreign reserves running dry, we no longer can rely on imports of staple foods, threatening the food security and the livelihood of many Sri Lankans. Not only the unavailability, but the rising cost of essentials would place close to 6 million Sri Lankans at great risk of starvation.
As a response to the current crisis, and to ensure the food security of university family, including the students and staff, University of Kelaniya has taken steps to produce home-grown crops. The Center for Sustainability Solution in collaboration with the Landscape unit, has implemented vegetable planting program within the university premises. The preparation of land and the plantation has already been initiated with the guidance of Mr. N.M.Aruna Shantha (Curator, Landscape division of the University) and  M.K.P.N. Mirihagalla, Landscape supervisor, Landscape Division with utilization of limited available space.
Image 01 - Site selection and land preparation
Curator - Landscaping division - Mr. N.M.Aruna Shantha
                   Landscaping Supervisor - Landscaping division - Mr. I.S.D.Mahanama
Image 02 - watering established vegetable plots - brinjal and okra
                     Work aid - B.S. Perera
Image 03 - Rooftop cultivation - spinach, kang kung, cabbage
                   Work aid - R.G.S.K Jayasooriya, S.S.C.B. Samarasinghe
Image 04 - Maintenance of cultivated legumes - long beans
                   Work aid - B.S. Perera
The CSS also plans on educating the public on plantation tips to fit the busy urban lifestyle. A daughter faculty of the university, Faculty of Medicine, situated in Ragama, has also taken steps to cultivate more than three acres of land in preparation of the upcoming battle with the food shortage.