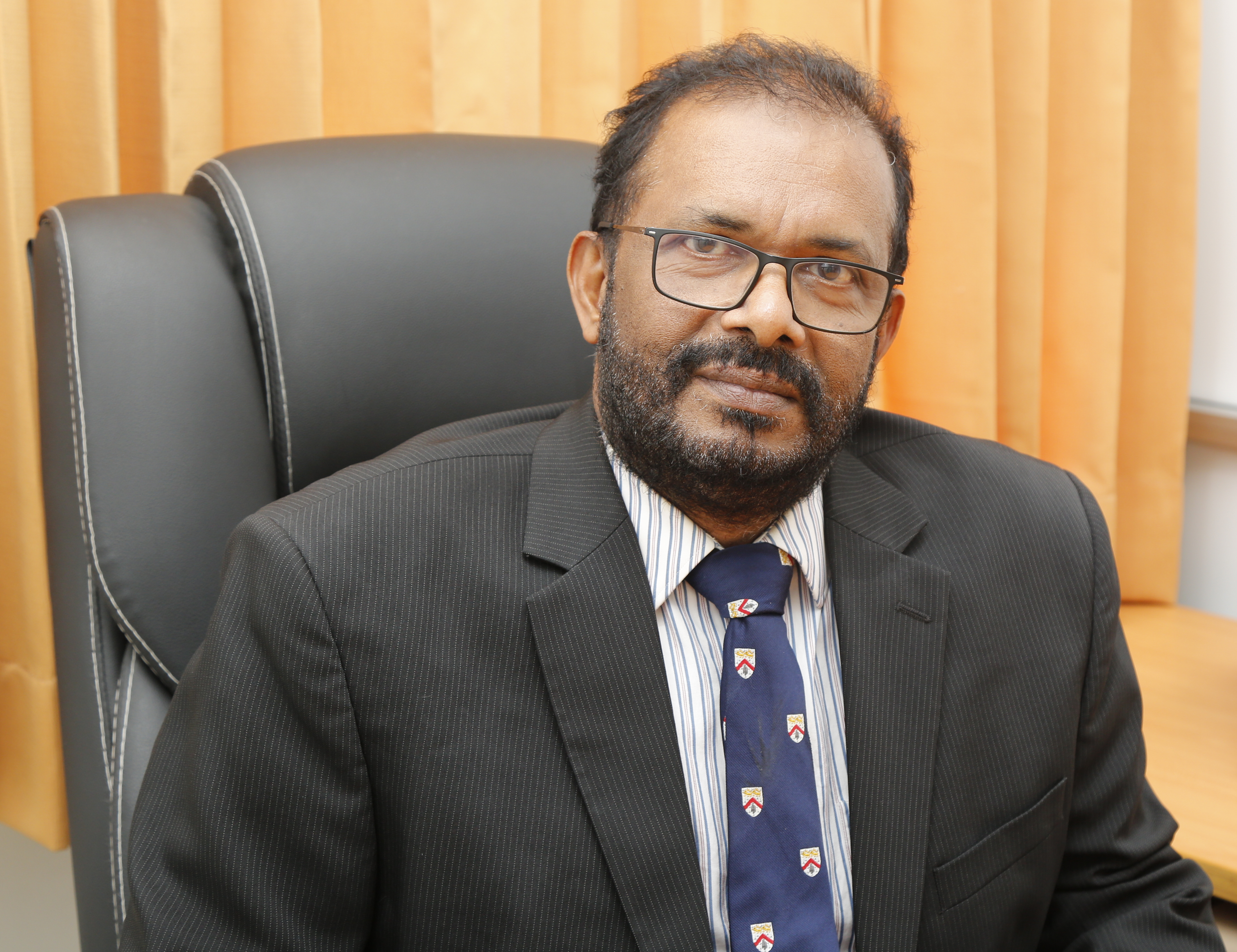 Message from the Chairman of the Research Council
 The Mission of the Research Council of the University of Kelaniya is to promote excellence in research to make a significant contribution towards knowledge enhancement and national development for the wellbeing of the mankind through fostering knowledge-based society with better understanding of the environment and conservation of nature for sustainability of economic growth.
With a long tradition of research and innovation, the University of Kelaniya places a high regard on excellence in research and supports research of different disciplines. The University also works hard at pushing research boundaries, and takes pride in its achievements and in the application of research knowledge to beneficial outcomes.
The Research Council of the University of Kelaniya was established in May 2014 with the aim of promoting excellence in research. Its activities are aimed at encouraging the staff at various stages in their career, promoting research culture among undergraduate and postgraduate students and disseminating research findings both locally and globally. It is the policy making and guiding body for research at the University.
The activities of the Research Council include giving more visibility to the research work carried out by the academics so that the results of their research are used for knowledge enhancement throughout the world, and encouraging academics to carry out high quality research. It provides funding for publishing research findings in high impact indexed journals, publishing research journals and proceedings of research symposia by the Departments and Faculties, funding to conduct student research symposia and Departmental, Faculty and University level research conferences, offers foreign travel grants to the staff to present research findings at international symposia and registration fees for local research symposia. It has also initiated a rewarding schemes for university researchers namely senate honours and Vice Chancellor's awards. It also promotes the establishment of international research links with reputed overseas universities and institutions to enhance collaborative multidisciplinary research, which will undoubtedly enhance the knowledge and capacity of the University academics.
Prof. N.P. Sunil-Chandra
Cadre Chair and Senior Professor of Medical Microbiology
BVSc (Sri Lanka), M.Phil (Perad'ya), Ph.D (Cambridge), FSLCVS, FSLCM (h.c)
Chairman
Research Council