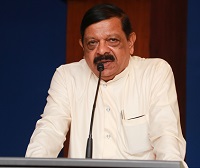 Senior Prof. A.A.D. Amarasekara
The Chairman, Alumni Association
The Alumni Association was established on 4th October 1986 by the then Vice Chancellor Prof. Indrarathne Balasooriya with 92 university graduates with the assistance of Most Ven. Prof. Kumburugamuwe Vajira Thera as the first President of the Association. The first president of Alumni Association has rendered a yeoman service to promote the Association immensely to reach its greater heights. We believe it is our prime duty and responsibility as the past students of the great historical and prestigious Institute to serve our motherland and humanity in general while upholding the values and knowledge with dignity and pride. We also should be able to inculcate virtue of humility in all our actions.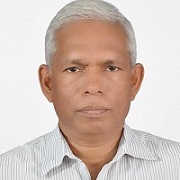 Professor K.B. Jayawardhane
The Secretary,Alumni Association
As the secretary I have always been extremely proud of our achievements of Alumni Association of University of Kelaniya. Our association has developed by leaps and bounds since last few years. All these and more would not have been possible without the unwavering support of all our members, in particular our enthusiastic office bearers who put in a lot of their time to plan and organize events. As the Secretary I give my unwavering support and advise whenever needed. Join the Alumni Association University of Kelaniya. Let's pay gratitude to our University. Come join with us.