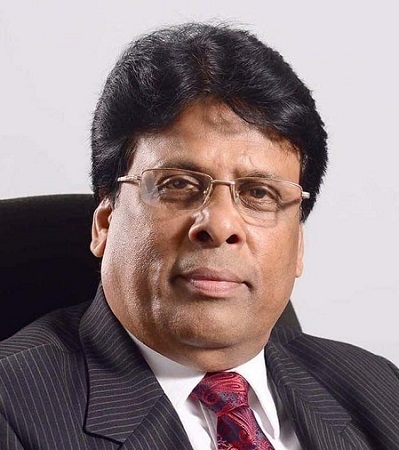 S.M.Gotabaya Jayarathna
President of Uok Alumni Association
The University of Kelaniya was established in 1959 and paved the way for several innovative changes in higher education. The Alumni Association of the University of Kelaniya (AAUOK) fosters enduring relationships with graduates by providing them with opportunities to remain involved with their alma mater, support the University's mission, and positively impact its progress. As the current President of the Alumni Association of the University of Kelaniya, it is with great honour and privilege to express my gratitude to the executive committee members and alumni members of the University of Kelaniya for their tireless efforts to reach the goals of the Alumni Association of the University of Kelaniya.
In keeping with its highest traditions in education, the University of Kelaniya has brought immense benefits to the country by producing graduates in different disciplines of high calibre, more than 60,000, who bring respect to top positions in all strata of Sri Lankan and global society by contributing at national and international levels. With the establishment of the Alumni Association in 1986, the efforts of its activities have grown rapidly. At present, AAUOK is one of the leading Alumni Associations among the state universities in Sri Lanka. The Alumni Association has key educational and social welfare programmes, which strengthens the alumni membership.
The scholarship programme is one of the main events to support undergraduates of the University of Kelaniya who have financial difficulties. Annually, over 125 scholarships are awarded. We greatly appreciate your contribution towards the annual Scholarship Programme, which provides benefits for the needy undergraduates. The annual programme of AAUOK consists of several socio-economic activities, including the "Annual Alumni Day" on June 17th. Thus, we hope you will facilitate these activities to support the Alumni Association. I invite University of Kelaniya graduates living in the country and abroad to join hands with AAUOK through our branches in the U.S.A., Canada, Australia or directly with us.
Your support and cooperation towards the Alumni activities, especially the Scholarship Programme, will be highly appreciated.
S.M.Gotabaya Jayarathna
President, Alumni Association
University of Kelaniya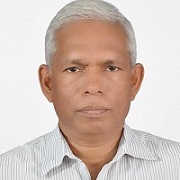 Professor K.B. Jayawardhane
The Secretary,Alumni Association
As the secretary I have always been extremely proud of our achievements of Alumni Association of University of Kelaniya. Our association has developed by leaps and bounds since last few years. All these and more would not have been possible without the unwavering support of all our members, in particular our enthusiastic office bearers who put in a lot of their time to plan and organize events. As the Secretary I give my unwavering support and advise whenever needed. Join the Alumni Association University of Kelaniya. Let's pay gratitude to our University. Come join with us.